Devon/
/10 FITE ME/

GIVE ME LLAMAS SUCKERS!



When life gives you lemons you can make lemonade! But when life
gives you art what would that matter anyway? Or friendship for that matter. :3 Hello there im KittyKat! But you can call me by my real name Devon. I am a American artist and I like to be weird. So my roleplaying will suck

. Also now here are some facts about my life! I live of a family of 9: my mom gave birth to 7 kids and I have my Mom and Dad. But if you count my pets thats 16. Yea i like animals.... Also my bestes friend has a Deviantart it can be found here


Now heres what im good at.



Now just things i will never take of my page :3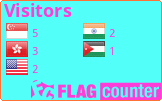 Get a FREE visitor map for your site!
Rocket is my baby boo X3


Im also these peoplez

Hatsune Miku



FLUTTERSHY!



Bubbles!



Stocking!



I act like a grumpy cat XD




Blossom!



Raven!



Mangle!



Nightmare Freddy!



Amy!



Wanda!



Now a page doll and stuff for me!




Now here are some freinds! (seriously there awesome)








If you mess with them you ded




Now some Milestones!